RF-1WG9-SP
Standard Installed Features:
Engine Start/Stop
Up to 3000 Ft. Range
(2) 4 Button 1-way Remotes
Built-in turbo timer
Gas & Diesel Capable
Automatic and Manual Transmission Capable
Parking Light Confirmation
Operating distance is based on ideal conditions, clear line of sight with no obstructions or interference.
Additional parts/labor may be necessary for installation in your vehicle.
Additions range from $20-$180
Customer Reviews
(
15
)
Overall Rating of
5
out of
5

6630
By

NeNe

on 01-06-2017
"I am loving the remote starter especially on these cold days!!!!!"
Was this review helpful to you?

Satisfied
By

Bee

on 01-05-2017
"I bought the RF-1WG9-SP for my wife for her Christmas present and she loved it! No more waiting in the cold for the engine/car to warm up. Love how it can be started from a very long distance (3000 feet to be exact). The installation process was quick and was out the door within an hour or so. Awesome service. I'd really recommend this to anyone who's looking for a remote start without breaking the bank."
Was this review helpful to you?

Awesome!
By

Karna

on 12-29-2016
"Thank you! Best money I have spent in a long time!! I love it! Remotely Started Mn is a great place to get one of these installed! They are awesome as well as the product! Already have told a couple of friends about you! Thanks again!"
Was this review helpful to you?

Great Product & Service
By

Brad

on 12-01-2016
"Chose the Compustar RF-1WG9 based upon the websites recommendation. Great unit and awesome service."
Was this review helpful to you?

Great Experience
By

TYang

on 10-21-2016
"Had my install done in 30mins. Great service and product works good. Will definitely refer to families and friends."
Was this review helpful to you?

Great
By

Xiong911

on 02-17-2016
"Very happy, actually the device work more far then i expecting. I will referee a friend."
Was this review helpful to you?

Great Experience
By

Jack

on 01-14-2016
"It's great product and great service. I highly recommend to people who need to have a remote start."
Was this review helpful to you?

Perfect!
By

Julia

on 12-28-2015
"What a great experience with Remotely Started MN and love the product! Early holiday gift for our son's car; grumbly early mornings to go outside, start the car and let it warm up before heading off to high school. Now it's fun to watch him smile as he hits the button and starts the car. Great range, works like a charm! Impressing his co-workers and friends with the distance from which it starts."
Was this review helpful to you?

Jean
By

Jean

on 12-23-2015
"I purchased the RF-1WG9-SP from Remotely Started MN. I have been very satisfied with the performance of the starter. I work in a brick building with my car typically parked a few hundred feet from the entrance and have never had an issue with starting it up with this device."
Was this review helpful to you?

Great Fast Service!
By

Adam

on 12-07-2015
"I was able to get in on a Saturday at short notice and he was able to get it done very quickly. Explained the features and I was on my way. Unit works perfect. Already scheduling another one with him!"
Was this review helpful to you?

Great Product and Service!
By

Ben

on 06-25-2015
"After receiving a quote on 2 different products I chose the RF-1WG9-SP model. Install was fast and JD was very informative. The product works great even though it is a one way model my wife uses it to start her car in the 3rd lot from her work building were she can not see it and there is no problems. Starts every time, highly recommend this product and this install service."
Was this review helpful to you?

RF-1wG9
By

Thom

on 04-22-2015
"This one-way model did the trick for me. I can always see my car, so I didn't need a two-way. And with the distance capacity, it has worked out fine and flawlessly.

Installation was top notch and fast as well. Thanks again JD."
Was this review helpful to you?

Great product, great service
By

Allison

on 03-11-2015
"I'm the third person in my family to use this business for a remote car starter and we are all very satisfied. Great work, affordable, and reliable starters. My mom was having "operator error" and JD walked her through her problems with the starter.

I was able to get an appt right away and I've been nothing but pleased with it!

Thank you!"
Was this review helpful to you?

Great job
By

Justin

on 02-09-2015
"JD was great from start to finish. Easy to schedule, fast install, friendly, and no problems with the product..... my wife had a remote start in her ford with the factory remotes - I got the aftermarket remotes with this and it seems like the range is way better. I press the remote start while inside the building away from any windows at work and it works fine. It's nice not having to go by the window to make sure my car started.
No complaints from me."
Was this review helpful to you?

One hour install
By

Ross

on 02-11-2014
"JD was great - a professional from start to finish. Up front pricing, no hidden fees, and a great job on the install, which was done in under an hour. Highly recommend!"
Was this review helpful to you?
20 Years Experience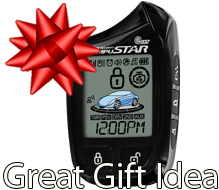 Professional Installation!
With 20 years experience in the 12volt industry I have installed just about everything in just about every make of vehicle. I have been doing high end remote start / alarm installs the entire 20 years. Having owned my own retail shop for 5 years I understand the concerns and doubts associated with remote starters and alarms.
Let me assure you that I know what I'm doing; using the latest technology and resources to install all products fast and professionally you will be happy with the results. In some cases a vehicle is new to me, but before I ever touch the vehicle I do the research to make sure it can be done in a safe way for you and the vehicle.
In most cases extra parts are needed
With the advances in today's vehicles many times additional parts are needed to install a remote starter or alarm. This may sound like a problem but with the modules I use it has never been easier and safer for your vehicle. I use the iDatalink brand bypass modules to insure a clean, safe install.
Benefits of iDatalink Modules:

Vehicle specific firmware
Updateable Online
No giving up a key for the installation
Safe DATA communication to vehicle
Less wire tapping into vehicle
Faster / Cleaner installations